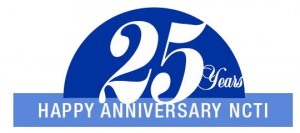 Are you considering becoming an Emergency Medical Technician, (EMT), Advanced EMT, (AEMT), or paramedic? You've come to the right place for Emergency Medical Services, (EMS) training. Welcome to the National College of Technical Instruction, the nation's largest private college of EMS training. NCTI is celebrating twenty-five years as a paramedic school and leader in EMS training. You'll find that NCTI offers EMS courses in all areas of expertise. Visit our course list to see all courses we currently offer. We have everything from ACLS (advanced cardiac life support), PALS (pediatric advanced life support) and basic life support courses, to EMT, Advanced EMT and paramedic courses. NCTI's Paramedic programs are nationally accredited by the Commission on Accreditation of Allied Health Education Programs, CAAHEP, since 2006. College credits are available in CA, OR and WA. Come in and see why we're the nation's leader in EMS training and find out why NCTI has been the largest paramedic school in the nation for decades.  NCTI is consistently recommended by Healthcare and EMS Professionals for quality education and training.
Create a profile and select your region.
Kaiser employees, "Kaiser" is your region.
Choose your course type, select your course and location. Or use our online calendar.
Your course confirmation will be emailed to you. A copy will also be in your personal home page.
Kaiser employees, choose "Kaiser" for your region.